This literally happened this week... I found them so cool and inspiring that I wanted to showcase them as soon as possible!
This company have created this transformable W Dress:
It is one dress, which is multi-functional and adjustable. It is designed to transform into a skirt with endless possibilities. Just check it out...
I think it's genius! Not only do I love the simplicity of the idea, message and the design. But even their website, marketing and their Kickstarter campaign is just so simple, straight forward and easy to understand! It's a perfectly clear example of Eco and ethical fashion:
Their Mission:
"DOOBLAVEY is an independent clothing brand that focuses on creating multi-functional clothing to reduce consumption.
With the intention to create versatile clothing for everyday wear in addition to making minimal modern pieces that can transform with your style"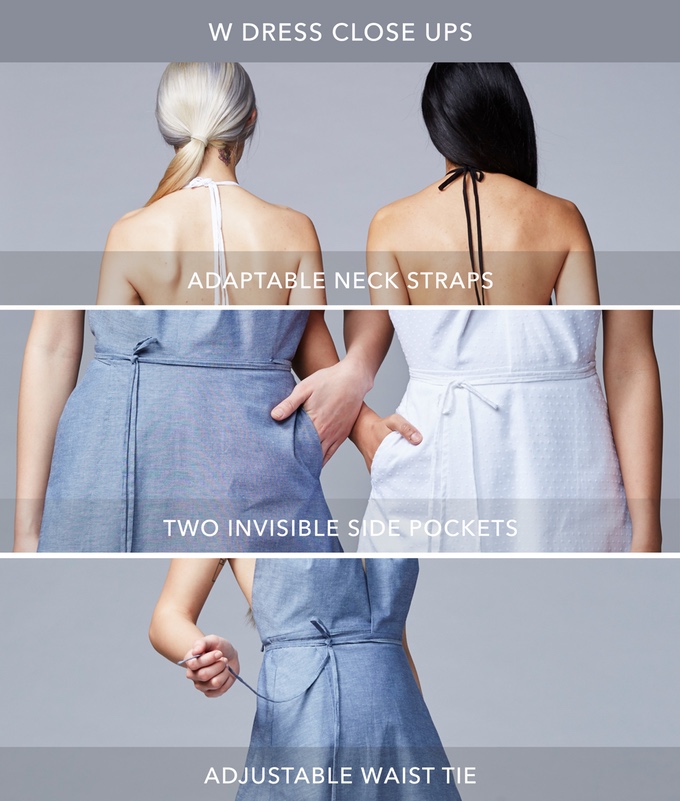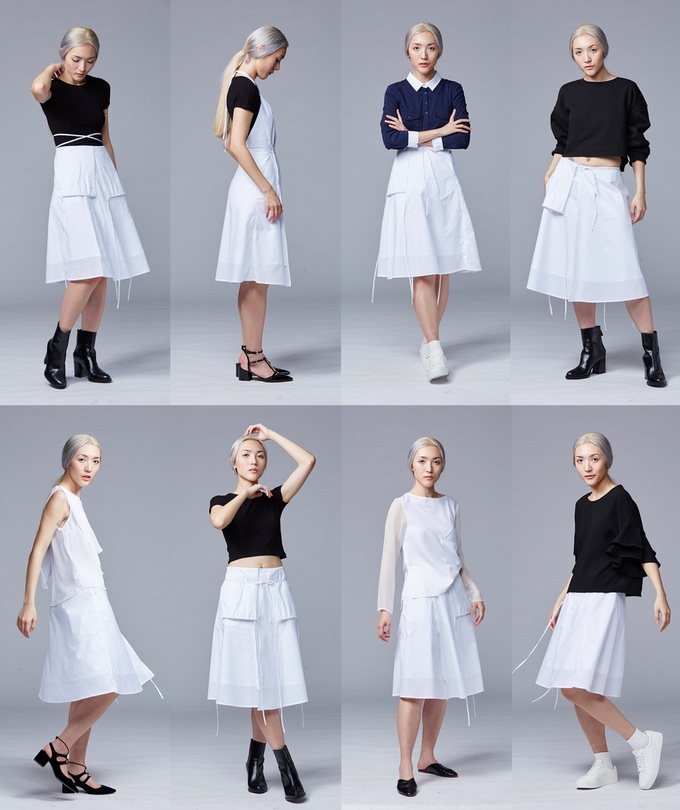 Their Vision:
DOOBLAVEY was founded by a female Designer Jiayin Zheng.
The garments are designed and made by women, produced in a high quality factory in Taiwan that provides fair wages, good working conditions and skill training for all employees.
The idea was presented to improve and minimize women's wardrobes through our present multitasking, hectic lifestyles. Where we are often expected to make at least 3 outfit changes through out our day! Whilst also encouraging those to think deeper about the fashion cycle and how to contribute to the change that our environment needs.
Dooblavey are a breath of fresh air and I wish them all the best in their Kickstarter campaign. I am confident that the company will do very well with such an inspiring and fun dress, plus all for a good cause!
So if you haven't invested in a little black dress, or a multi-purpose dress yet, why not go for Dooblavey!?
You can find out more about the company by visiting their website: Dooblavey.com
Or their social media Instagram and Facebook
You can also support them with their Kickstarter campaign! I recommend you visit the page and watch their video. Simple, true and effective! #thewdress #wdooblavey
A cool fact to finish off...
"DOOBLAVEY (W) translates to double "V" in French, which reflects the multiple iterations that our clothing can be worn" ;)
Thank you for reading my blog post and thank you for all your support!
Please comment, share, like or get in touch!
Sending you oceans of love, light and laughter in 2017!