My blog post "The Weight On My Shoulders" will help you understand my journey and why after living out of a backpack for three years, lead me towards a minimalist lifestyle.
When I did finally return home, there was a lot of dusty belongings and clothes that I had to sift my way through. Having made a conscious decision to live a simple life, it was vital that I had a big clear out as part of this process. Tidying up, not only cleared out a lot of pre-loved clothing, but I also discovered I was holding on to a lot more than just clothes or objects- the process actually had a drastic impact on clearing my mind too!! I felt like this truly was a fresh start of this period in my life in so many ways. My mind became clear and free; suppressed emotions and unwanted energy oozed out of me. Suddenly there was room for all of my senses to genuinely react to my surroundings in 'the Now', and that place in this moment was called home!
Whether you have returned home, or your moving house, it doesn't matter! We don't need a reason, or an excuse to have a clear out and a clear mind... And before time becomes that grand excuse, we all have enough time! ;) Believe you have time... find time. Once you start utulising your days to achieve things that have a positive impact on your lifestyle, having time will become addictive. It's amazing just how much you can achieve with all of your time, if you use it efficiently!
I urge, in fact I challenge every person to find some time and give it a go! I admit, it can feel very overwhelming, and you might not know where on earth to start! I had a similar feeling when I began this blog - I had so many ideas and knew what I wanted to do, I just didn't no where to begin!! It's a strange feeling, knowing exactly what you want, and being very lost at the same time! :s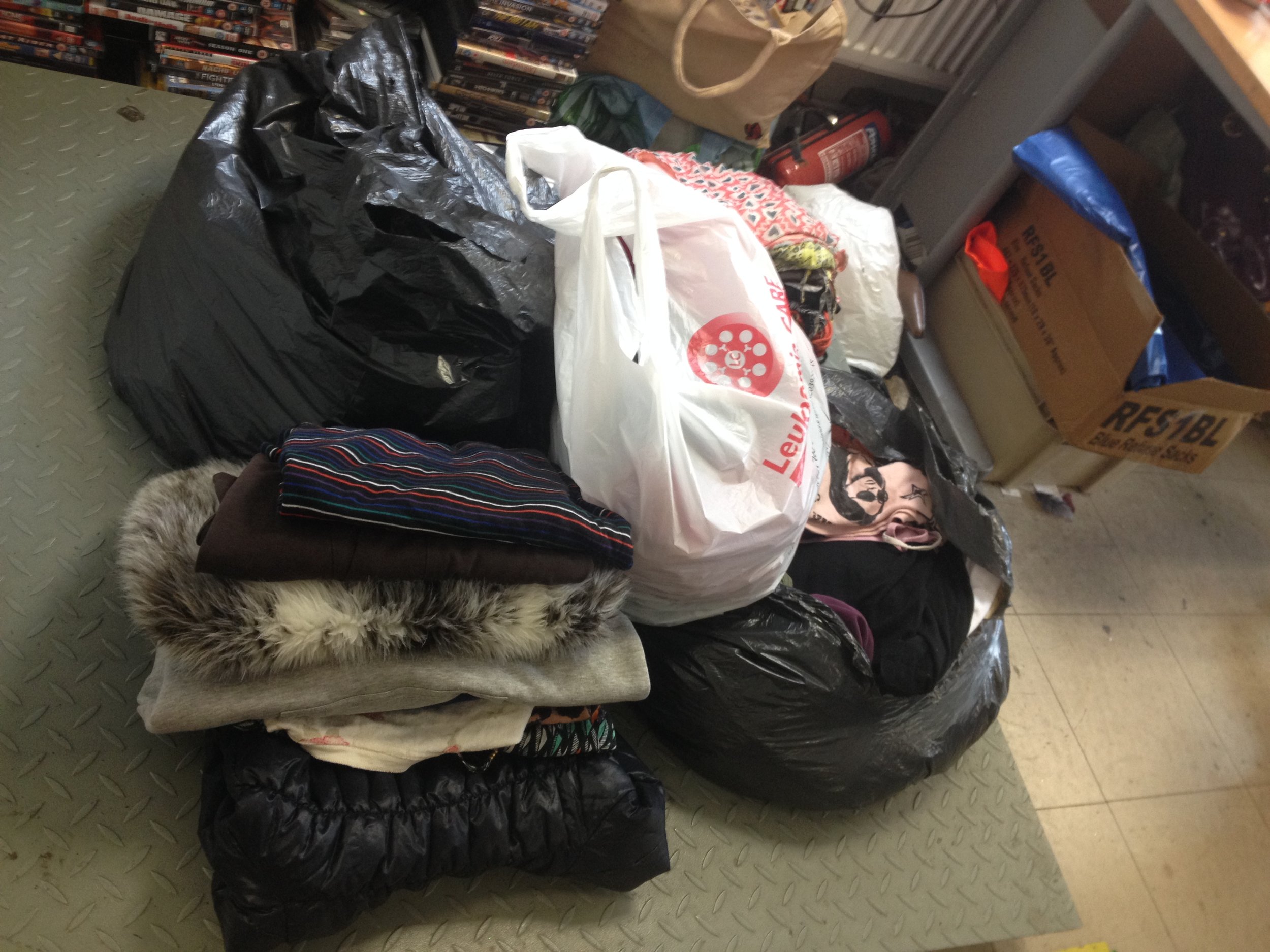 So after gathering a rather large amount of items I wanted out of my simple life, my next step was to discard of them, in an eco fashion manner: Of course my intention was always to recycle my bits and bobs. Originally I had intended to take it all into various local charity shops, but I had been told about a brilliant local business called Cash 4 Clothes, so I went to check it out:
Cash4Clothes are a clothes recycling and collection center based in the heart of Gloucester. city. They buy your unwanted clothes. Yes! you read it correctly, they pay you for your unwanted items: clothes, pairs of shoes, hats, handbags, baby clothes, belts and more! It works out to be 50p per kilo. #notbadeh!
The cash is a favorable bonus and a nice bit of pocket money, but the main reason I decided to take my clothes here, opposed to one of the local charity shops was because, the majority of the usable and wearable clothes collected are actually sent to places such as Africa and Eastern Europe, where they are used to help local communities!
The company not only help people around the world and reduce landfill, but they are appreciated for their professional attention to detail:
"They tell us how nice we prepare the clothes for them e.g. Quality check ensuring nothing dirty, ripped, stained etc.. also the way we fold every item, having a nice product and presentation is the key for me".
Cash4Clothes is local to me, however there are many similar companies out there! Just give google a quick scan and see who is closest to you!
Thank you for reading my blog post.
Please feel free to comment, share, like or get in touch!
Sending you oceans of love, light and laughter!